Our Unique Interlocking Concrete Panel System

Leofric concrete garages feature our unique 'tongue & groove' coupling system, which provides strength and security. Panels from other manufacturers simply 'butt-up' against each other, which allows the bolts to be cut through by a determined thief. We also use 7ft high panels as standard on all our concrete garages. Where quality is concerned, we never cut corners. More info...
See our Range of Concrete Garages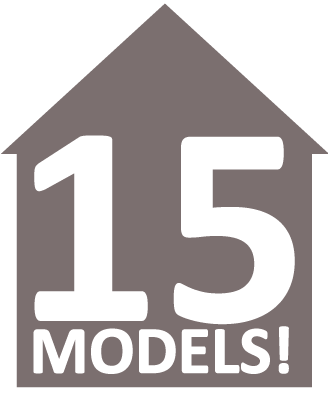 Everyone is different, that's why at Leofric we offer a selection of models and styles to suit every home and budget. We have 16 different models which can all be customised to your exact specification. Take a look at our range of concrete garages, sheds and workshops! View our garage range...
Wide Selection of Finishes

We offer a much wider selection of finishes on our concrete garages than our competitors. Our 'Rockwall' finish simulates a real brick building and can be painted to suit your home. We also have an extensive range of aggregate finishes including real Cotswold stone from a local quarry that has won awards for its ecological restoration. View our garage finishes...
Unrivalled Level of Service
We deal with all our customers on an individual level. From choosing your perfect concrete garage through to erection and after-care we'll be with you every step of the way. We can have your concrete garage delivered and erected within 4 weeks, even less if you'd like to erect it yourself. If you have any questions about concrete garages we'd love to hear from you. Contact us...